When your water heater is working properly, it's easy to take it for granted–but when your water heater breaks down and there's no hot water, it can be a real emergency! Five Star Solutions is your full service water heater repair, maintenance, and installation professional in central Massachusetts. We're here to help keep your water heater system in top condition so you always have hot water when you need it. Serving residential and commercial customers, our licensed professionals provide complete hot water heater repair and installation: From emergency repairs to tankless water heater installation, our experts are here to help. Five Star Solutions is your answer for complete, correct workmanship and superior customer service. Contact us today for water heater service in MA!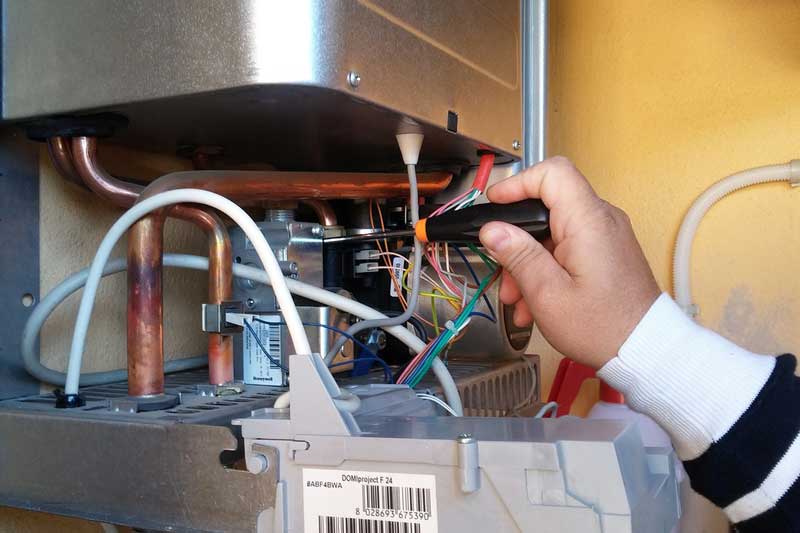 Water Heater Repair
From leaks to burned-out heating elements, there's a lot that can go wrong with your hot water heater. At Five Star Solutions, our team specializes in water heater repairs of all kinds. Servicing both traditional and tankless hot water heaters, our professionals can troubleshoot and diagnose a full range of problems. When we've identified the source of the issue, we can quickly and correctly repair it to get your water heater back in working order in no time at all. And remember, water heater repair combines water and potentially dangerous electricity or gas, creating the risk of serious injury and damage if done improperly. For your safety and to avoid further water heater problems, call Five Star Solutions for all water heater repair issues. Our experts have the skills and knowledge to provide safe, complete repairs to get your hot water heater back in top condition without risking your health or safety. Let our master plumbers bring you the very best in complete hot water heater repair.
At Five Star Solutions, we understand that your water heater problems don't always happen at the most convenient times. That's why we offer 24/7 emergency water heater repair services. When your water heater malfunctions, we'll be there for you. Five Star Solutions is ready to take great care of you and your water heater needs around the clock. Call today–day or night–for emergency water heater repair in Worcester, MA!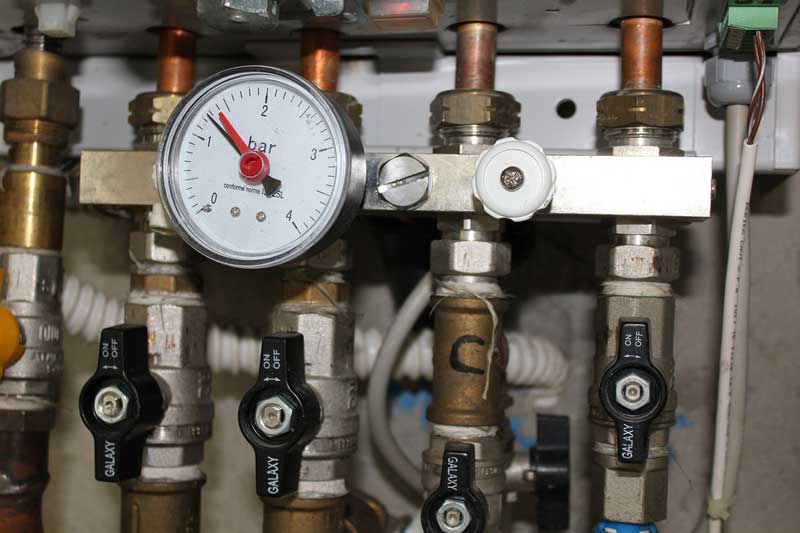 Water Heater Installation
Whether you need an immediate hot water heater installation to replace your old, broken unit or you're interested in upgrading your water heater with a more energy-efficient model, Five Star Solutions can help. Our master plumbers provide complete water heater repair and installation, and we can even help you select the right hot water heater for your home. Capacity is a major consideration when replacing your hot water heater, as is traditional vs. tankless water heater. Our team is completely up-to-date on the latest hot water heater technology and we can work with you to help you find the best water heater system for your home and your lifestyle. Once you've selected a model, the Five Star Solutions professionals will provide efficient, effective installation to ensure your hot water heater can perform at peak for years to come. So no matter what your reason for choosing to install a new water heater, Five Star Solutions is ready to help. Let us put our 30 years of experience to work for you.
Tankless Water Heaters
Extremely popular in Europe for some time now, tankless hot water heaters are becoming more and more popular in the United States. Providing energy-efficient performance and other great benefits, tankless water heaters are a great option if you need to replace your old water heater. Tankless hot water heaters warm the water as you use it: you get all the hot water you need and your water heater only uses energy while you're actually running the water. In contrast, traditional hot water heaters heat the water before you use it: these systems utilize a large reservoir of water that they maintain constantly hot. That means even when you're not running the hot water, your water heater is frequently cycling on and off to keep the tank of water hot, using energy even when you aren't using the water! Bringing you reduced energy usage without compromising on your comfort, tankless hot water heaters typically save you over $100 per year. Five Star Solutions is experienced at installing these newer style units, and we can help you get the myriad benefits of an energy-efficient tankless water heater. Have questions? Call or e-mail us now to learn more.