In addition to our furnace repair and installation services, Five Star Solutions also provides complete boiler repair and service, making us your one-stop answer for just about any heating need. We offer boiler service for residential and commercial customers, and we're available for boiler installation as well as repair. So if your boiler is leaking, won't produce heat, or is just plain inefficient, our boiler service experts can help. Let us help keep your home or business warm this winter with complete boiler repair or replacement. 
Five Star Solutions provides boiler repair and installation services for both steam and hot water systems, so no matter what type of boiler you have, we can help. With nearly 30 years of experience as HVAC contractors, our team of experts has the hands-on skill and knowledge you can rely on to get the job done right. We put our decades of expertise to work for you, ensuring your boiler can keep your home or commercial property cozy and warm no matter how cold the temperature outside.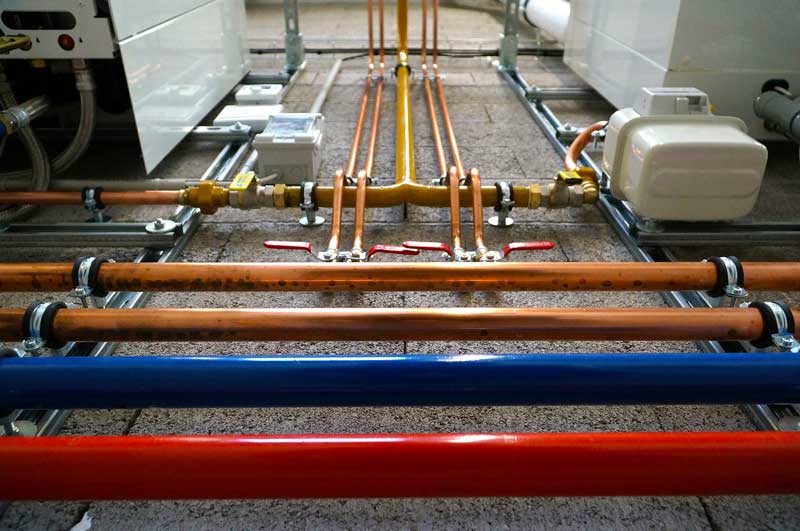 Boiler Repair
Many older boilers can take quite a bit of maintenance to keep them going; Five Star Solutions can help extend the life of your boiler with a variety of repairs and upgrades, keeping it reliably heating your home for years to come. From replacing leaky radiator valves to cleaning your boiler and boiler tray, there's a lot that can be done to service your boiler for performance and longevity. And if your boiler is in need of repair, we also offer complete boiler maintenance and service. The Five Star Solutions professionals can assess your boiler problem, identify its cause, and efficiently, effectively resolve it. We're available 24/7 to fix emergency boiler problems, so don't suffer in the cold: For safe complete boiler repairs, we're the experts to call.
Boiler Installation
Of course, we also offer boiler installation, so if you're ready to replace your old heating system, we can also help. There are a variety of high-efficiency boilers available today, and our HVAC contractors can help you determine which boiler is the right one for your home. Call now for complete boiler repairs and installation!