Winter in Massachusetts can bring a litany of headaches for property owners. Not only do you have to deal with large accumulations of snow and ice year after year, but you also have to worry about frozen water pipes every time subzero temperatures grip the region. If you're having trouble with frozen pipes in your local home or business, contact Five Star Solutions right away. With three decades of experience in thawing frozen water pipes, we're the company to call in Worcester and beyond!
When you're faced with frozen pipe problems, time is your biggest enemy. The longer the water in a pipe remains frozen, the more likely it is to expand, resulting in damaged or even burst water pipes. That's one of the reasons Five Star Solutions offers 24/7 professional help for your most urgent residential and commercial plumbing needs. Don't wait until your frozen water pipes rupture into a full-blown mess: Call us as soon as possible so we can safely and effectively defrost your frozen pipes.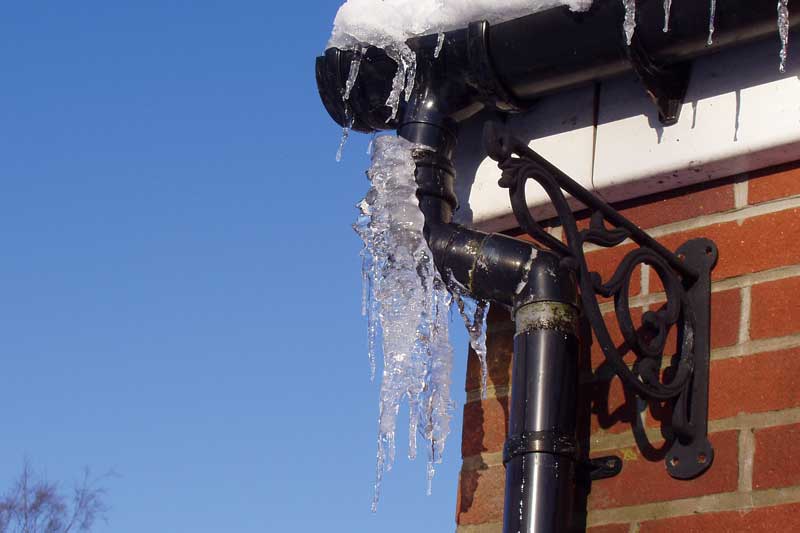 Five Star Solutions is your answer for a wide range of frozen pipe services, including:
Thawing frozen pipes
Leaking pipe repairs
Burst pipe replacement
Frozen pipe prevention
Because frozen water pipes are often found in hard-to-reach spots such as exterior walls and crawlspaces, it's best to let a seasoned pro like Five Star Solutions handle the situation. After 30 years on the job, we know how to thaw frozen pipes using appropriate methods such as heat lamps, electric heating tape, infrared lamps, and more. Sometimes, property owners with good intentions only make matters worse when attempting to thaw frozen pipes or fix a leaking pipe on their own. Trust us to work quickly and carefully, customizing a plan of action for your specific needs and minimizing the damage to your local home or business.
Fast Response for Burst Water Pipes
In the case of a burst water pipe, don't hesitate to call Five Star Solutions night or day, near or far. As you can imagine, a water pipe burst could send countless gallons of water rushing across your property, leaving wreckage in its wake. Our team is trained to respond in precisely this type of frozen pipe emergency. By arriving in a hurry to cut off your water supply and repair the burst water pipes, we can put you back on the road to recovery in next to no time. To learn more about our around-the-clock coverage for frozen or burst water pipes in Worcester and the surrounding region, reach us right now by phone!
And don't forget… Five Star Solutions is licensed, bonded, and insured for your added peace of mind. Don't trust your frozen water pipes to anyone else: Give us a call today.